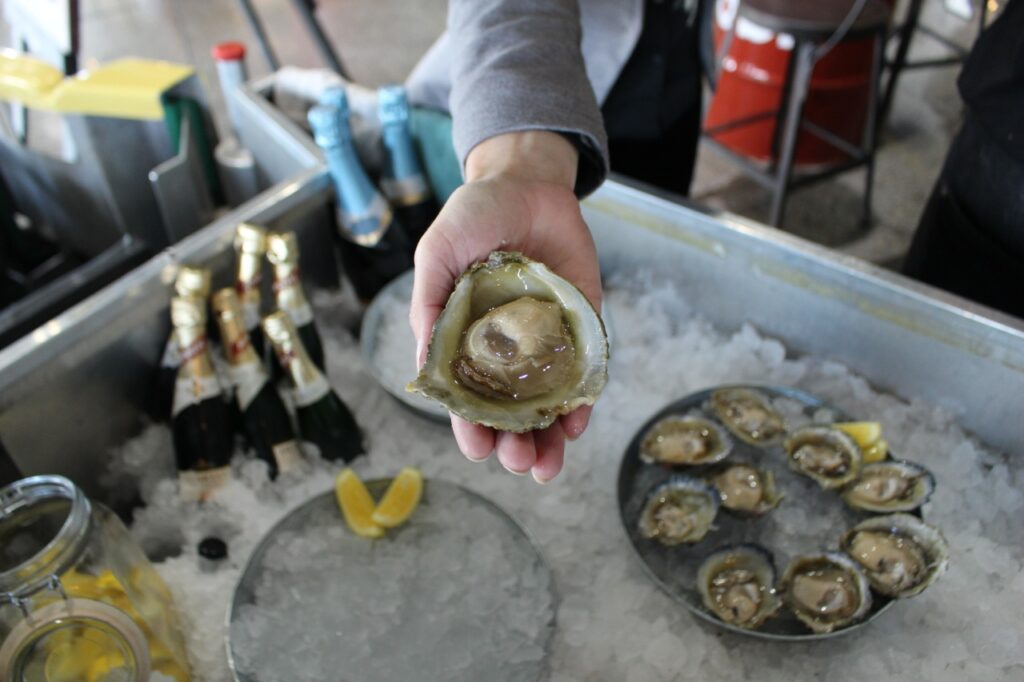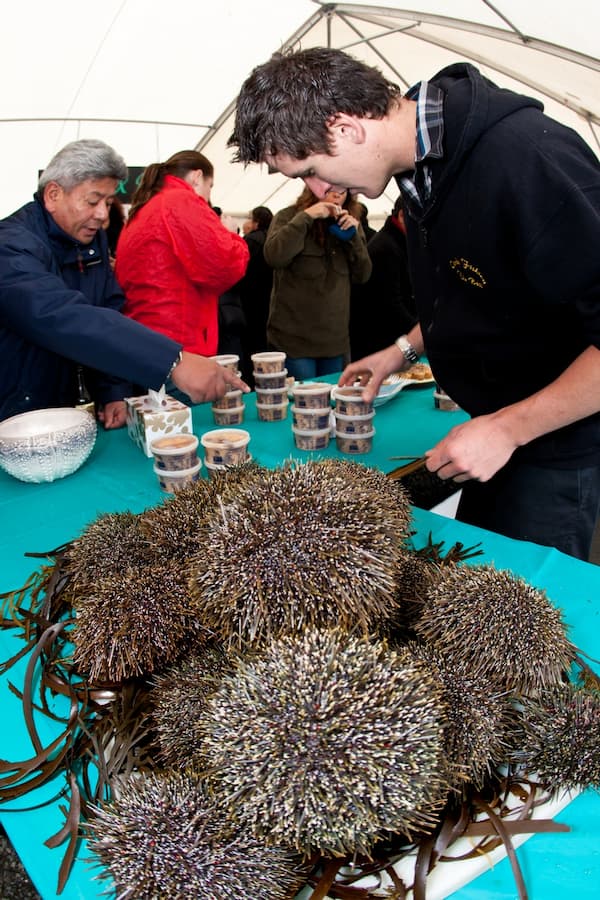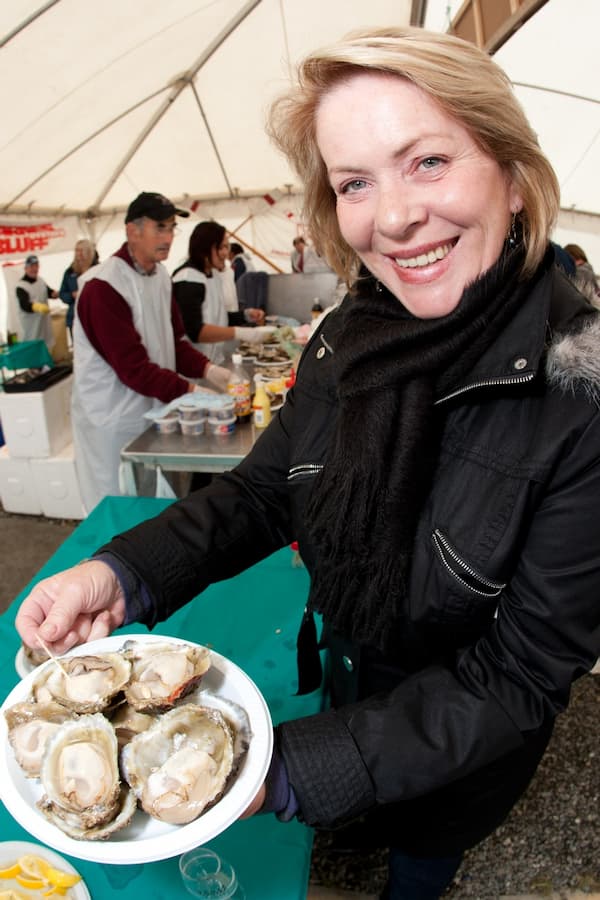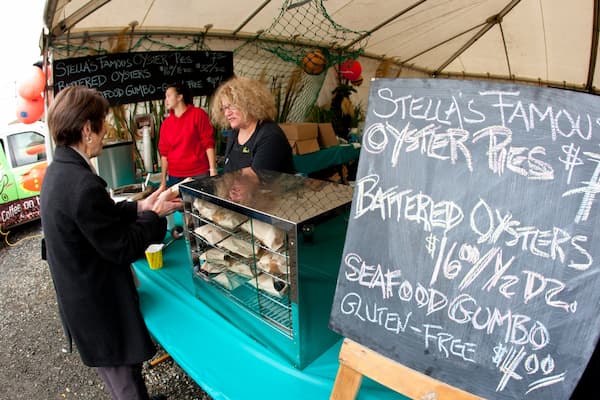 The Bluff Oyster & Food Festival brings thousands of people to Bluff each year, not only from all over around New Zealand, but from overseas as well making it the biggest day of the year in the town.
Generally held on the third Saturday in May each year the star of the Festival is the iconic Bluff Oyster. You can try them at many of the food stalls at the purpose-built Festival venue either raw or cooked or prepared in a variety of ways – such as oyster balls, Oyster Rockefeller, Oyster Mini Burgers and Creamy Seafood & Oyster pies. There are plenty of other succulent seafood treats such as blue cod, paua, whitebait, scallops, salmon, kina, crayfish, muttonbirds, salmon, squid and more. For those not so fond of seafood there are plenty more food offerings to tantalise your taste buds.
Good food demands fine beverages and there are plenty of beers, wines and hot beverages available.
The Festival gates open at 10.30am each year and soon after the Bluff Oyster is piped onto the site, the Ode To The Oyster is recited, the Festival is officially opened and the entertainment begins with Pacific Island drummers, Kapa Haka performances by the local school children and an all-day long schedule of musical entertainment with performers from all over New Zealand.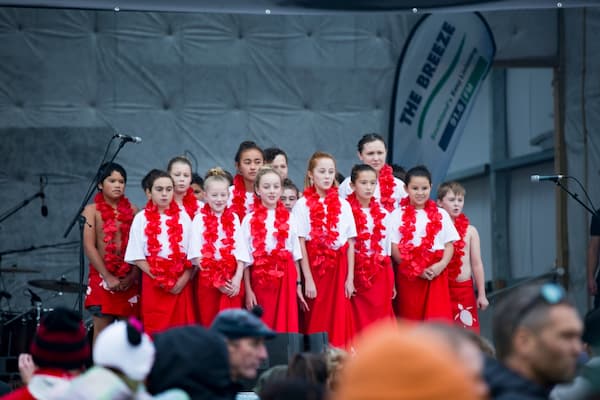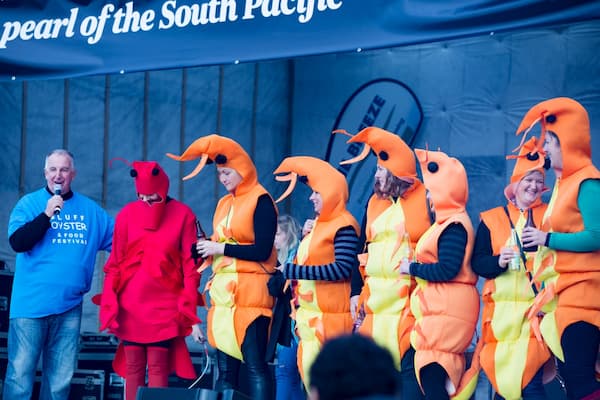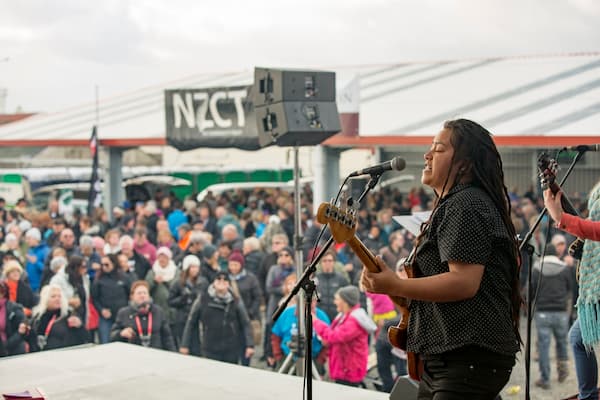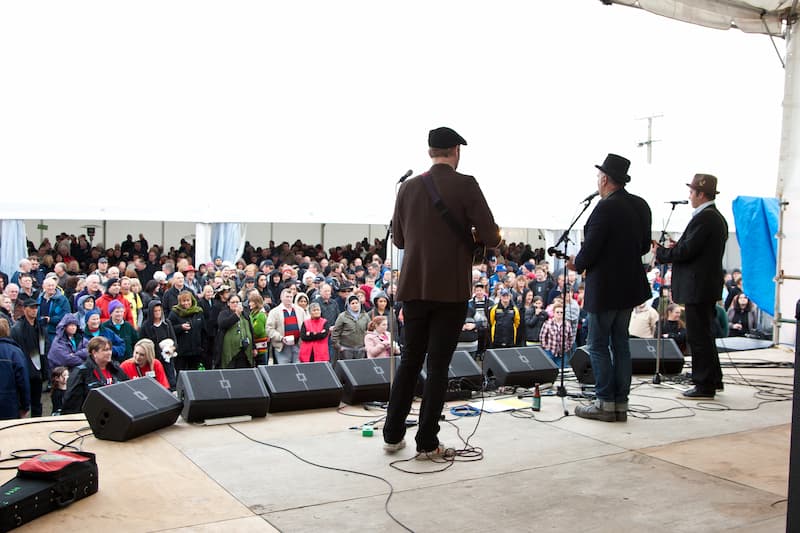 Elsewhere on site the famous Oyster Events – races for oyster openers and eating races for members of the public take place in front of enthusiastic audiences. The professional Oyster Openers can open 50 of Bluff's finest in a shade over 2 minutes – it has to be seen to be believed.
Tickets are always sold out long before the big day arrives so keep abreast of www.bluffoysterfest.co.nz for information regarding both ticket sales and Festival information.
Accommodation for the event is available in Bluff and there are also bus services on the day to and from Invercargill.
The 2023 Bluff Oyster & Food Festival is scheduled for Saturday 20 May.