Bluff caters to a wide range of fishing tastes. Try your luck with a line from the wharf or hire a fishing charter boat and you'll have no need to worry about how to get yourself out to sea. Our expert skippers have decades of knowledge fishing in the region and will act as your personal fishing guide. Part of the unique experience of fishing in the Bluff area is that you get to experience New Zealands most southern location from the water.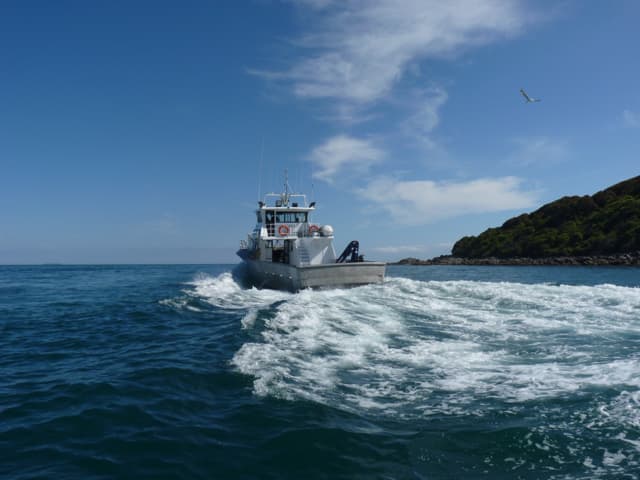 Awesome is a 63ft (18.4 metre) commercial fishing and charter vessel fully certified for up to 35 passengers. Full day fishing charters include boat hire, tea and coffee, lunch, fishing gear, bait, lures, skipper and crew. Fully equipped galley and dining area with ample seating, sleeping accommodation for 12, a toilet and shower.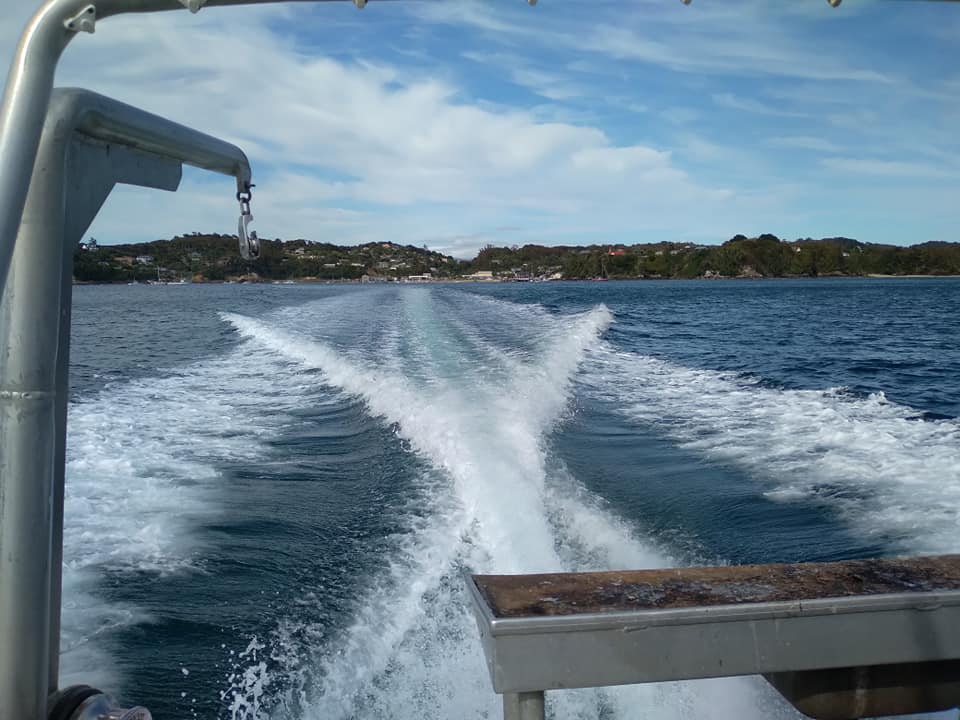 Fishing and sightseeing experiences departing from Bluff and Stewart Island. Fishing trips from Bluff are full-day. Groups of up to 8 people can be catered for on the 9.15m Sea Master. Tea, coffee, an oven for heating food, and a toilet, are all offered onboard the vessel. Fishing gear and rods are available for hire.
Note: All trips are weather dependent!
Private fishing trips for up to 12 – gear, smoko, tea, coffee provided
Dinghy & outboard hire
Transport to hunting blocks & walking tracks
Diving Trips
Harbour cruises and scenic tours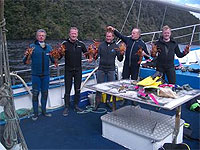 Takaroa 2 Adventure Cruises
Fishing, diving, hunting, exploring, scenic cruising, social event, the choice is yours with Takaroa 2 Adventure Cruises. Let our Southland boat cruises show you the scenic wonders of Stewart Island or the remote rugged beauty of the Fiordland Sounds.
It's not often you can join a cruise and decide where you want to go and what you would like to do, but that is your option when you join us, Bill and Lyn Ayto.